Carleton Dufoe, Founder and CEO of NewPower Worldwide Named the 2023 Entrepreneur of the Year
NH Tech Alliance, September 2023
The NH Tech Alliance is proud to announce that Carleton Dufoe, Founder and CEO of NewPower Worldwide is the recipient of the 2023 Entrepreneur of the Year Award. The award will be presented in person at the annual Innovation Summit taking place on October 17th at the Grappone Conference Center in Concord.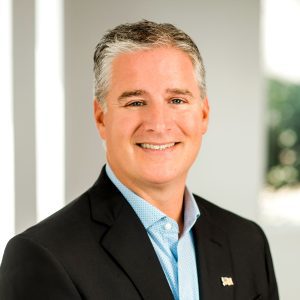 The Entrepreneur of the Year award was first given out in 1988. In the 35 years that have followed, this award has been presented to the brightest, most innovative individuals in New Hampshire's tech industry. The award applicants are judged around risk, innovation, growth, competition, profitability and employment.
With over 20 years of experience in the electronics industry, including 7 in Singapore, Dufoe was able to identify imperfections in the global supply chain
Harnessing his experience and extensive network he envisioned a company that could leverage technology to revolutionize the way the world sources electronic components.  From there, NewPower Worldwide was born in 2014.
NewPower's signature technology EMPOWER™, a data-driven proprietary trading platform, can rapidly analyze vast amounts of data to help their clients make better sourcing decisions.  The ease of use and ability for customers to make quick, efficient decisions has propelled NewPower to a $2B company and the fastest-growing independent distributor of electronic components and finished goods. And NewPower is just getting started.
NewPower has plans for significant growth and expansion as this industry is just beginning to develop.
NewPower is dedicated to being an employer of choice. Their generous benefits package and commitment to giving back to the local community have helped them attract and retain the best global talent.
"The success and rapid growth NewPower has seen is a great testament to Carleton's leadership and is a great success story for the state of New Hampshire" said Julie Demers, Executive Director of the NH Tech Alliance.
Dufoe will be presented with the 2023 Entrepreneur of the Year award on October 17th at the Innovation Summit. The summit will feature innovation and innovators from all over the state.  This day-long conference brings together over 200 tech executives, entrepreneurs, investors, legislators and industry partners to talk about the latest trends in tech, such as AI and the challenges of being an entrepreneur in NH.
More information on the program can be found on the Innovation Summit website.  This event is open to the public and tickets are currently available.
www.newpowerww.com | (+1) 800-985-9279